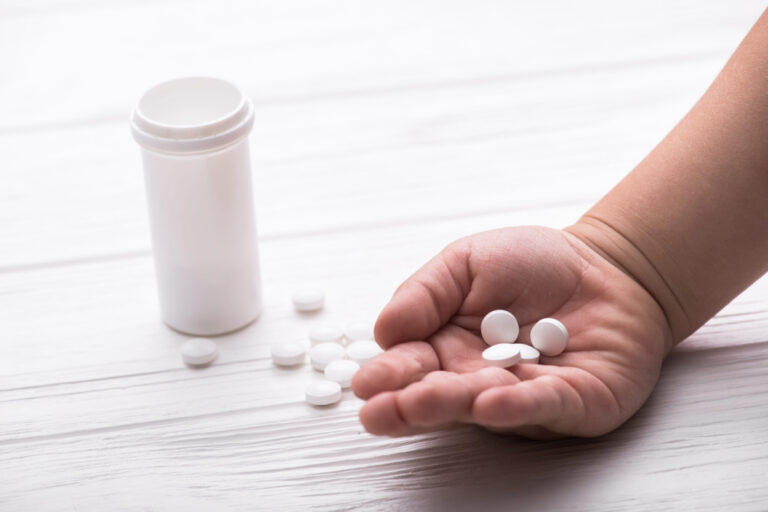 Iron is crucial for growth and development in children and adults. Some foods naturally contain iron, and they also can be taken in the form of supplements.
Iron is an essential nutrient, especially for children who grow quickly. It enables the body to make hemoglobin, which transports oxygen through the lungs to all parts of the body in RBCs.
Without adequate dietary iron, vital organs of the body, such as the brain, won't receive enough oxygen, making it impossible for them to work efficiently or develop as they should. Because of this, kids who don't get enough iron or whose bodies are unable to absorb it well may feel lethargic, frail, or confused. Chronic iron deficiency may even slow their growth or cause issues with their attitude, emotions, or ability to study, and feeding chewable iron supplements to kids becomes crucial.
Some vital organs in hormones in the human body are also made with the help of iron.
How Much Iron Do Kids Need?
So, now the question is how much dietary iron should be given to children to maintain good health? Well, it actually depends on their age because their demands fluctuate as they go through various growth phases. Most babies receive enough iron from breast milk or enriched formula throughout their initial six months of life. When they start eating more solid meals at around seven to twelve months, they need 11 milligrams of iron per day. They require 7 milligrams from the age of one to three, 10 milligrams from the age of four to eight, and 8 milligrams once more from the age of nine to thirteen.
But the recommended daily consumption increases when children reach 14 years old. Girls should have 15 milligrams per day since they lose iron during menstruation, but boys only need 11 milligrams.
Consult your physician first if you are worried that your child isn't receiving enough iron. Give your child vitamins only after recommendation by the doctor. Remember, iron may be hazardous if taken in excess.
Your kid will get a physical examination from your physician, who will look for any symptoms of iron deficiency, such as
Behavioral issues include lack of appetite, weakness, increased perspiration, unusual desires (pica), such as the desire to eat dirt, and failing to develop as quickly as anticipated. Your doctor may also examine the red blood cells in your child's blood by taking a little sample of blood. Your doctor could recommend a supplement if they think your child is iron deficient.
Iron Abundant Food Versus Supplements
Doctors and nutritionists agree that it is always preferable to obtain nutrients, including iron, through food as opposed to supplements. Iron supplements are typically not essential, despite the fact that they are generally safe for children when taken as advised. Because toddlers, kids, and teenagers can typically acquire all the iron they require from their plates when they consume well-balanced, nutrient-rich meals. You may pick from a wide variety of iron-rich foods, including meat of all kinds, fish, eggs, peas, chickpeas, lentils, tofu, broccoli, Brussels sprouts, kale, and green beans, as well as cereals, granolas, loaves of bread, and pasta that have been fortified with iron.
Of course, most children do not demand Brussels sprouts in actual life. Additionally, it may be a never-ending fight that is more frequently lost than won to convince them to finish their fish at dinner or to quit exchanging their turkey sandwich in the lunchroom with friends. Additionally, despite their parents' great effort, some kids are merely fussy eaters and just won't consume the necessary daily dose of foods high in iron.
So, it's become indispensable to give chewable or other iron supplements to kids. You may also consider other forms of iron supplements like chewables, syrup, gummies, beverages, etc. They are completely safe if taken in moderation.
How Long Should Kids Take Iron Supplements?
The best liquid iron supplements must be given to kids till their hemoglobin level does not reach up to adequate level or until some other condition overcomes. It is important to note that premature babies do not have sufficient iron stores, so they require supplements or iron-rich formula milk to grow properly. In addition, teenagers also take sufficient chewable iron tablets to meet the increasing body demand.
6 Safe Types Of Iron Supplements For Kids
The plethora of brands offer liquid iron supplements; they are easy to absorb and perform well. It's best to feed this form of iron to those kids who don't live to have tablets. Generally, the amount of dose is described on the box, and a dropper is given along the container to measure the dose level. Remember to clean the teeth of the child after giving iron drops.
If you don't want to bother measuring out liquids or syrups, your best alternative is a chewable vitamin. They often include the same pill as numerous vitamins and are delicious and convenient to take.
Giving your kids a tablespoon of syrup from their iron replacement might be as simple as weighing it. Many pharma brands, including Novaferrum, develop several formulas to provide syrup-based remedies to keep the health of children.
Your children's favorite soft foods, such as oatmeal, applesauce, or yogurt, should be combined with a powder iron alternative, but choosy eaters might not even be aware they're taking it in.
Children like fruity gummies because of how they look and how similar they are to candies. While giving your kid a vitamin gummy is entirely healthy, parents must take extra precautions to keep these out of reach at all times.
Precautions To Be Followed When Giving The Best Iron Supplements To kids
Before giving iron alternatives to your child, take the following steps to ensure their security:
Make sure that any supplements are kept out of reach of youngsters so that they won't mistake them for treats.
Make sure the supplement is clearly labeled if it is in a bottle with a child-proof cap.
Stop giving your child iron-containing milk or coffee, as they can prevent iron absorption.
Give your children a supply of vitamin C along with iron since vitamin C helps the body absorb iron.
Make sure your youngster takes the vitamins for whatever long the doctor advises. Their iron levels may not return to normal for roughly six months.
8 Trusted Kids Iron Supplement Brands
Renzo's Iron Supplements For Kids
Renzo's Iron Supplements For Kids is a safe and effective iron supplement for kids. It contains carbonyl iron, which is the most important mineral for the growth and development of children. The supplement also has other ingredients like vitamin C that help to promote energy levels and enhance brain function.
NovaFerrum Yummy is a popular brand that offers a variety of products for kids. The company has been manufacturing safe and effective supplements for years, and its products have won many awards too. NovaFerrum Yummy features an all-natural formula that contains no artificial ingredients. It is gluten-free, soy-free, and dairy-free, as well as kosher-certified. This supplement comes in liquid form.
If our little one doesn't want to have iron in liquid form, it would be best to give them Novaferrum YAY. This supplement comes in the form of tablets and is very effective for kids. Its products are made with the highest quality ingredients without any synthetic chemicals or fillers. The company offers many flavors, so your child can choose among them according to their liking.
BariMelts Iron+Vitamin C is an all-natural nutritional supplement formula that provides a well-rounded source of essential vitamins and minerals to help support bodies' biological processes. These tablets are made with natural ingredients, which can help strengthen the immune system and promote healthy skin, hair, and nails. They also help to keep your energy levels at their peak. BariMelts offer iron in the form of tablets that are highly dissolvable..
Nutripure chewable iron tablets are a high-quality formula that contains iron to help with energy production and metabolism. These tablets are also rich in vitamin C and ferronyl iron. Children may take them over the age of 2 years old or adults suffering from iron deficiency anemia or other conditions that require regular iron intake. The children between 2-3 years of age can take 1 tab one day, and kids 4 and above must consume 2 tablets.
MaxiHealth Iron Concentrate
MaxiHealth is one of the most affordable brands on the market today and still delivers liquid iron with quality ingredients. These supplements contain no artificial sweeteners or preservatives. They may be taken by kids or adults suffering from iron deficiency anemia or other conditions that require regular iron intake. MaxiHealth Iron drops come in berry flavor.
Vegepower Iron Gummies are made with safe ingredients, giving them a sweet taste that kids will love. These gummies contain 10% bioavailable iron, making them a great option if your child has trouble absorbing or absorbing too much iron from other products. They also contain vitamin C, vitamin B complex, and folate to boost absorption rate. This product is gluten-free, non-GMO, vegan, and doesn't contain any artificial colors or flavors.
Chapter One iron Gummies are a great way to give your kids their daily iron. These gummy vitamins are composed of iron, sodium, and Vitamin C. The delicious gummies come in an alluring teddy bear form.
Wrapping Up-:
Hope you get the information you were looking for. Chewable iron supplements for kids are great for overall development. All you need is to choose a trusted brand and give your little one the correct dose.