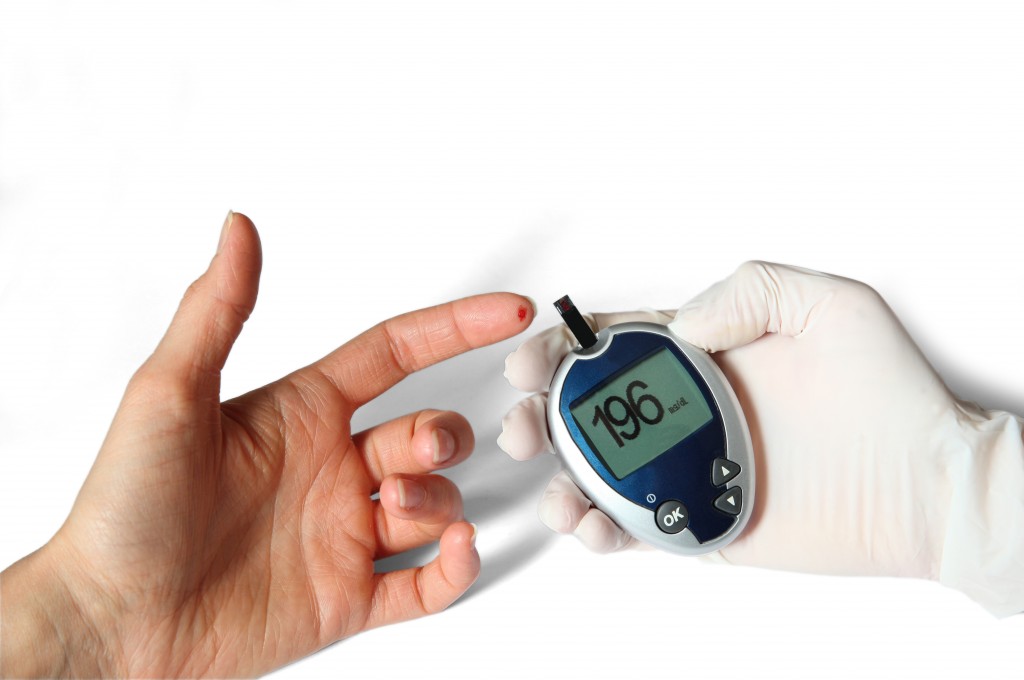 Even as major campaigns, studies and reports continue to cite the dangers and causes of diabetes, the number of Americans afflicted with this condition continues to grow. It is a disease that, aside from a hereditary marker or medical condition, can easily be avoided through diet and exercise.
However, changing your way of eating and adding exercise may help you reverse the possibility of developing this incurable condition. As you decide how to make such changes it is important to monitor yourself if you are at high risk which includes being:
Obese
Physically inactive
Diagnosed with high blood pressure
Over age 45
African American
From a history of gestational diabetes (developed during pregnancy)
Sobering Stats
The American Diabetes Association report on the statistics of diabetes in America was released in June of 2014 stating that,
In 2012, 29.1 million Americans, or 9.3% of the population, had diabetes.
Of the 29.1 million, 21.0 million were diagnosed, and 8.1 million were undiagnosed.
The percentage of Americans age 65 and older remains high, at 25.9%, or 11.8 million seniors (diagnosed and undiagnosed).
The percentage of Americans age 65 and older remains high, at 25.9%, or 11.8 million seniors (diagnosed and undiagnosed).
In 2012, 86 million Americans age 20 and older had pre-diabetes; this is up from 79 million in 2010.
Diabetes remains the 7th leading cause of death in the United States in 2010, with 69,071 death certificates listing it as the underlying cause of death, and a total of 234,051 death certificates listing diabetes as an underlying or contributing cause of death.
Pre-diabetes Warning Signs
The common early warning signs that could be an indication of pre-diabetes as reported by Natural News are:
Frequent urination
Persistent thirst
Hunger and cravings for sugar
Dry mouth
Drastic weight change
Constant low energy
Chronic slow healing
In addition to these common early warning signs, there are also other indications that many do not consider.
5 unexpected early warning signs of diabetes:
Nerve Disruption
Chronic nerve sensation such as numbness, tingling, and even burning, particularly in the legs and feet, could be a pre-diabetes sign. Sometimes referred to as diabetic neuropathy, a University of Toronto study published in Diabetes Care, reported that,
"…the prevalence of peripheral neuropathy was 29% in adults with normal glycemia, as compared with 49% in adults with prediabetes and 50% in adults with new-onset diabetes."
According to J. Rob Singleton, MD, professor of neurology at the University of Utah in Salt Lake City,
"…exercise reduces neuropathic pain and increases the intra-dermal nerve fibers in the thigh and ankle."
Feeling Sleepy
A University of Tokyo study as reported by Fox News Health has found a link between daytime drowsiness and pre-diabetes symptoms. After researching 10 studies and a combination of over 260,000 human test subjects,
"…doctors found that those who felt very sleepy during the day had a 56% higher risk of being diabetic than those who didn't, while those who took naps of 60 minutes or more had a 46% higher risk of having the condition than those who took no or smaller naps…findings suggest excessive sleepiness and long napping during the day may be a warning signal of Type 2 diabetes."
Smoking Weed
It may not be a warning sign but it is a warning activity. A new study finds that smoking marijuana could significantly effect glucose production. Published by Medical Daily, Michael Bancks, lead author of the study and a Ph.D. student at the University of Minnesota School of Public Health comments,
"…marijuana use may have a more noticeable impact on glucose metabolism in the pre-diabetes range compared with the diabetes range…We found that current users of marijuana had 65 percent greater odds of having pre-diabetes compared to nonusers"
Yeast Growth
For females, chronic yeast infections could be the result of a blood sugar imbalance which has been linked to causing microbes to grow out of control. Usually developed in the vagina, yeast infections can also be found in the digestive tract causing a variety of gastrointestinal challenges.
Vision Problems
As you age, your vision may naturally weaken. However, if sudden blurriness presents itself it could be excessive glucose causing thickness in the blood. This may lead to essential fluid being drawn from various parts of the body, including the eyes, which could cause bouts with sudden vision difficulty.
If you are experiencing any of the common or 5 unexpected early warning signs of diabetes be sure and visit your physician and, if possible, a naturopathic doctor who may be able to help with diet, supplements and more.