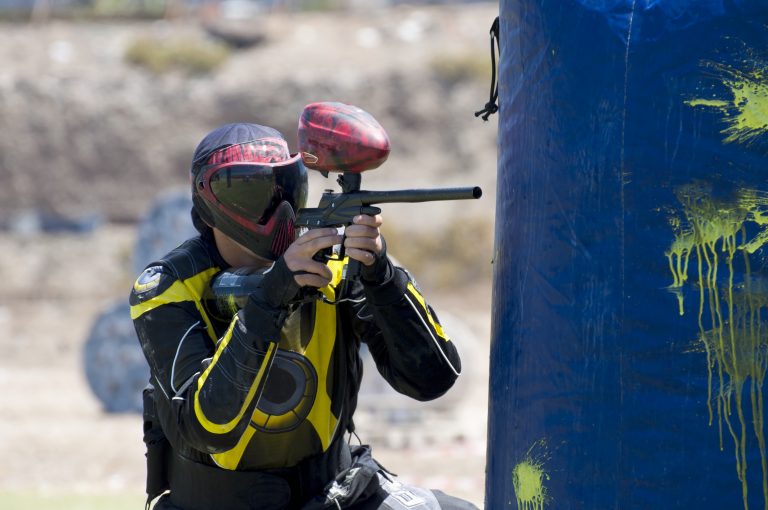 Written by Amanda Wilks
We live in an individualist society, so it's no surprise that many overlook team sports in favor of independent training. It's all the same, right?
As long as you're moving your body and burning calories, it doesn't matter if you're passing a ball or running alone in the woods. Except that it does. Science actually proves that picking up a team sport can do a lot for your overall health.
Some of the benefits are obvious, others completely unexpected, but no matter what your age, fitness, or level of experience, joining a team can do wonders for your health.
1. Reach Your Fitness and Weight Goals
This should come as no surprise: playing team sports has been shown to build muscle, burn fat, and contribute to your overall health. That's no different than doing Pilates or lifting weights, though, right?
True, although scientists have observed that the natural full-body workout of playing a sport is more efficient than a normal structured workout. In fact, studies indicate that you can see profound changes in the health of your body after a mere 3 hours of participation in sports.
Not to mention you're more likely to stick to a sport than a typical training regimen. For one, you have teammates counting on you to show up for practices and games and holding you accountable to your fitness goals.
For another, chances are you'll be having so much fun you'll forget you're even exercising. If you haven't gotten into team sports already, it's possible that standard games like football and basketball are not your thing.
The good news is you can see these health benefits by practicing less traditional sports, such as paintball.
You heard that right: running around the woods shooting your buddies with guns isn't just a good time, it's actually one of the best workouts you can get. And if you'd like a personal recommendation for the best paintball gun, go check this resource. We found ours there and it did not disappoint!
2. Live Longer, Live Better
Being healthy is about more than just looking good and losing weight. Ideally, you want to live a long and happy life. A lifelong practice of a team sport, even at a casual level, delivers in this respect as well.
Studies confirm that participating in team sports over the course of your life increases the expression of key markers involved in muscle oxidative metabolism and helps with DNA repair.
Scientists consider this the molecular basis for healthy longevity. In other words, not only will you live longer, but you'll spend your later years feeling great and fit enough to keep living a normal life long past the age when your peers begin losing their vitality.
Just ask Sister Madonna Buder, better-known as the Iron Nun: past the age of 80, she's still completing Ironmans and triathlons that most people would struggle with in their prime.
3. Keep Your Mind in Shape
It's been general knowledge for a while now that a healthy body and a healthy mind go hand in hand, but new research suggests that team sports, in particular, have the potential to reinvigorate your mental state.
A study conducted using older adults without prior physical training or experience found that participation in team sports had a greater effect than solitary resistance training on subjects' psychological health, quality of life, and general motivation.
Although both groups reported improved general happiness and a marked decrease in depression and anxiety, confirming the overall link between exercise and well-being, those who participated in team sports expressed a higher level of enjoyment and intrinsic motivation due to the social aspects of the exercise.
4. Make Better Choices
In addition to more obvious health benefits, team sports also carry a number of hidden benefits that shape your overall lifestyle in subtle and unexpected ways. The social pressure to show up and play at your best can be a powerful motivator not only to work hard during practices and games but also to be more conscious of your health in other areas of your life.
Are you really going to order a second slice of pie with the big game coming up? Can you afford to go out and drink on Friday night when you have practice on Saturday morning?
In fact, research conducted by the National Institute on Drug Abuse suggests that participation in team sports is powerfully linked to reduced engagement in behaviors like drinking, smoking, and drug use.
The reason for this is two-fold. First of all, team involvement causes players to be more aware generally of the state of their health and how their own lifestyle decision may affect team performance.
More subtly, the consistent exercise and team practice has been shown to actually physically strengthen pathways in the brain associated with willpower and resisting addictive behaviors.
5. Unlock Your Creative Potential
It's a stereotype with deep roots in our society: dumb, illiterate jocks spend their time playing team sports outside, while sensitive, intelligent nerds hole up in the library reading books.
Fortunately, in 2017, we now know that a more balanced lifestyle can help you get ahead in every area of your life. We've already covered how exercise in general contributes to keeping your mind at its best, but new research suggests that participating in team sports specifically may be the key to developing creative behavior both on and off the field.
The study focused mainly on the relationship between team sports and creative development in children, but also found that continued participation in sports throughout the lifespan helped to avoid the normal decline of creativity with age.
Findings also indicate that practicing creativity off the field boosts the ability to make creative plays on the field, meaning that someone who spends time playing sports and in the library will excel in both worlds. Channing Tatum, star of films such as 21 Jump Street and Magic Mike, credits his success to the mindset he picked up playing varsity soccer in high school.
What Are You Waiting For?
It doesn't matter if you're 18 or 80, or if you've never touched a ball in your life. Whether it's football or synchronized swimming, paintball or racquetball, there's a team sport out there for you with teams that play at every skill level.
You'd be surprised how quickly a hobby can become a passion, so don't be surprised if two weeks into a sport you can't imagine how you ever lived without it.
Once you start competing and having fun, you won't even notice how much of a workout you're getting or how many calories you're burning.
The sculpted physique, positive energy, and increased lifespan will all just seem like a bonus. So what are you waiting for? Get out there and play!