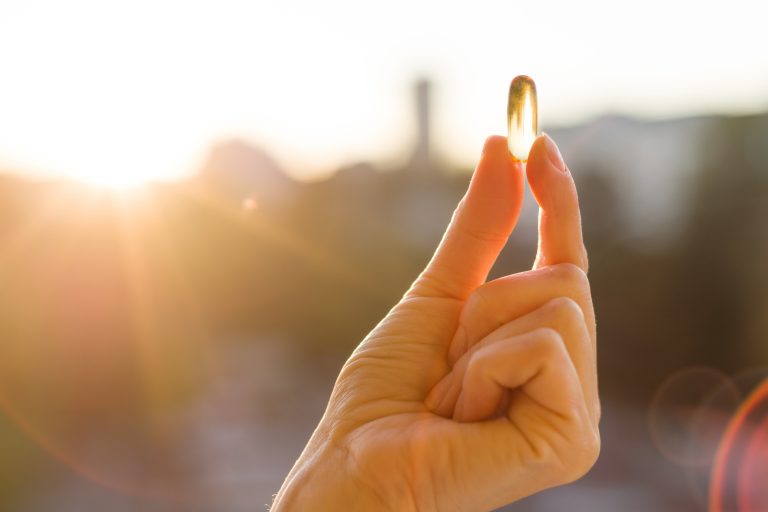 As more studies show the benefits of targeted supplements (vitamins, minerals, herbal formulas, etc) and medicinal eating (specific vegetables, legumes, grains, etc), the more information you have to defend yourself from disease. This is particularly applicable to macular degeneration which has been linked to slowing progression when a specific food and supplemental protocol is followed.
With your doctor's consent, try to implement a food and vitamin macular degeneration program which consists of potent healthy foods, vitamins and herbs known to "feed" the retina and much more.
AREDS 1&2
There is good research called the Age Related Eye Disease Study (AREDS) 1 & 2. It consisted of monitoring study participants who followed a specific supplemental protocol. After the first study, another was done with some changes to the supplements and is now considered the gold standard of eye supplement formulas.
The National Eye Institute (NEI) describes the Age Related Eye Disease Study:
"The AREDS was designed to learn more about the natural history and risk factors of age-related macular degeneration (AMD) and cataract and to evaluate the effect of high doses of vitamin C, vitamin E, beta-carotene and zinc on the progression of AMD and cataract. Results from the AREDS showed that high levels of antioxidants and zinc significantly reduce the risk of advanced AMD and its associated vision loss."
Overall, according to the NEI, the combination of these two studies has identified the best formulation which includes:
500 milligrams (mg) of vitamin C
400 international units of vitamin E
80 mg zinc as zinc oxide
2 mg copper as cupric oxide
10 mg lutein
2 mg zeaxanthin
The AREDS formulation is highly recommended and comes in a daily dose capsule. It is okay if some other ingredients are added in the supplement you find but, according to the study, it is imperative that it contains the above list.
Recently there is a new delivery of the AREDS 2 formula which comes in an easy chewable version. The reputable manufacturer of premium ocular supplements VisiVite, describes its new formula (as reported by Benzinga),
"VisiVite AREDS 2 Chewable Tablets contain no artificial colors or flavors, and are free of soy, gluten, GMO's and synthetic fillers…This new formulation is especially helpful for people who have difficulty swallowing, or who take less than the recommended dosage because they find swallowing capsules inconvenient."
The AREDS ocular supplement is essential as a preventative for or slowing of macular degeneration.
Sight Saving Saffron
The velvety, red, threadlike spice saffron holds some sight saving compounds. One of the worlds costliest spices (one pound can cost between $500-$5000 depending) saffron has long been revered as a healing herb assisting in relieving low libido, memory compromise and mood disorders. Now, scientists have discovered a unique quality of this herb and how it shows up significantly in the retina after being consumed.
A study published in the journal Medical Hypothesis, Discovery and Innovation in Ophthalmology concluded,
"In this study, we demonstrated the efficacy of saffron supplementation for improving retinal function after 3 months of daily treatment in patients with AMD. [] Our results are in agreement with other studies with similar follow-up durations that showed a significant improvement in retinal function in association with antioxidant supplementation [AREDS, etc],"
Another study published in Neural Regeneration Research by Spanish scientists in 2020 titled 'Beneficial effects of saffron (Crocus sativus L.) in ocular pathologies, particularly neurodegenerative retinal diseases' cited the importance of early intervention with saffron supplements and an AREDS-like formula,
"In early AMD, short-term treatment with saffron enhances retinal flicker sensitivity generated in the electroretinogram by photoreceptors and bipolar cells, improving visual function. Saffron could reverse the damage of these cells caused by oxidative stress…Saffron supplementation was both efficacious [effective] and safe in preserving retinal function…This study supports the benefit of saffron treatment compared to pure antioxidant supplementation."
Saffron supplements can be taken in capsule form for a reasonable price.
Sweet Papaya
Whether you love it or hate it, you're probably going to want to add some papaya to your diet. This sweet tropical fruit has been linked to helping combat macular degeneration. Eat it fresh, dried (preferably without preservatives), or drink the juice for a refreshing treat while strengthening your sight at the same time.
It turns out that papaya is one of the rare food sources that contains both lutein and zeaxanthin two important supplements recommended in the AREDS formula. In addition, papaya holds high amounts of vitamin C (an excellent antioxidant for macular degeneration) as well as carotenoids which are the compounds that give fruits and vegetables color.
According to a study published in the Archives of Ophthalmology, the consumption of 3 or more servings of fruits high in essential nutrients, namely papaya, on a daily basis may lower the risk of age-related macular degeneration (AMD).
Start your day with a papaya smoothie.
Papaya Strawberry Smoothie
1/2 medium papaya, peeled, seeded, and chopped (3/4 cup)
1/2 cup organic frozen strawberries
1/2 cup fat-free milk (vegans: substitute with soy, almond, walnut, hemp, or oat milk)
1/2 cup fat-free plain yogurt (vegans: substitute with non-dairy yogurt)
1 tablespoon honey (vegans: use 1/2-1 teaspoon stevia or monk fruit to taste)
3 large ice cubes
Fresh mint (optional)
In a blender, combine papaya, strawberries, milk, yogurt, and honey. Cover and blend until smooth. With the blender running, add ice cubes, one at a time, through the opening in the lid until ice is crushed and mixture is smooth. Pour into two tall glasses. If desired, garnish with papaya or strawberry slices and mint. Serve immediately.

Papaya Tips: Choose papayas that are partially yellow and feel slightly soft when pressed. The skin should be smooth and free from bruises or very soft spots. A firm, unripe papaya can be ripened at room temperature for 3 to 5 days until mostly yellow to yellowish orange in color. Store a ripe papaya in a paper or plastic bag in the refrigerator for up to 1 week.
*Recipe courtesy of Betty Crocker (with some modifications)
DGLV's
Each day try to make an effort to add some dark green leafy vegetables to your plate. These are potent plant-based, power packed nutrients that highly assimilate to aiding in the strength of your retina. DGLV's consist of kale, broccoli, collard greens, raw spinach, and bok choy.
All About Vision reported that,
"In particular, a higher frequency of intake of spinach or collard greens was associated with a substantially lower risk for AMD, The authors of a study published by researchers at the Massachusetts Eye and Ear Infirmary concluded that, "consumption of foods rich in certain carotenoids, in particular dark green, leafy vegetables, may decrease the risk of developing advanced or exudative ('wet') AMD, the most visually disabling form of macular degeneration among older people."
The food and vitamin macular degeneration program works to keep your sight healthy or to slow macular degeneration if you are already diagnosed. It is an easy way to possibly avoid future pain and suffering and to stay way ahead of the curve for years of healthy sight.