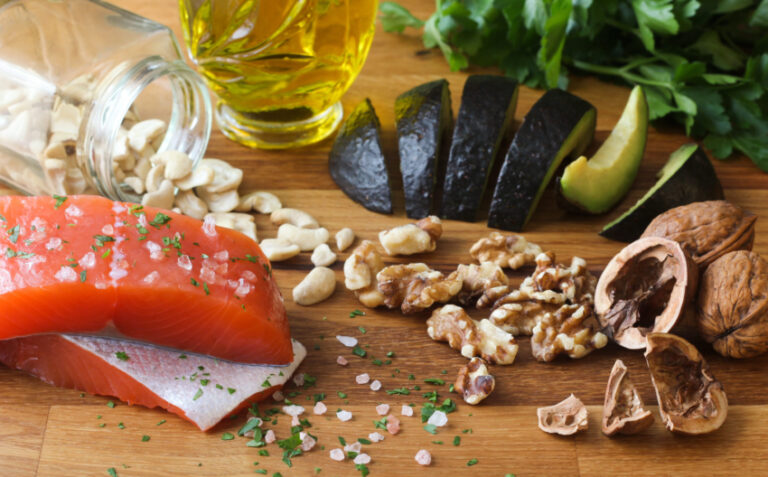 Inflammation is one of the major contributors to systemic disease. The amount of cellular swelling that occurs within your body on a daily basis is staggering and relies on the health of your immune system to keep it at bay on so many levels.
A study of inflammation titled, "Chronic inflammation in the etiology of disease across the life span" published in the journal Natural Medicine stated that,
"…recent research has revealed that certain social, environmental and lifestyle factors can promote systemic chronic inflammation (SCI) that can, in turn, lead to several diseases that collectively represent the leading causes of disability and mortality worldwide, such as cardiovascular disease, cancer, diabetes mellitus, chronic kidney disease, non-alcoholic fatty liver disease and autoimmune and neurodegenerative disorders."
This kind of systemic inflammation is often overlooked as conventional medicine mainly focuses on health compromising symptoms rather than the root cause. When it comes to macular degeneration, reducing inflammation may be one of the best offenses against developing this debilitation disease.
A study published in The International Journal of Biological Sciences titled, "The Role of Inflammation in Age-Related Macular Degeneration", concluded that,
"Although the pathogenesis of AMD is undoubtedly an interaction of multiple factors, significant evidence has emerged implicating inflammation contribute to the development of AMD [age-related macular degeneration]".
Learn ways you can incorporate anti-inflammatory foods that have shown, in scientific studies, to be capable of reducing systemic inflammation, particularly found in the retina which may contribute to macular degeneration.
Broccoli
This tasty cruciferous vegetable is great steamed or sautéed as well as mixed into pasta or salads for a highly beneficial dose of anti-inflammatory (and more) properties. A study of 'Antioxidant and Anti-inflammatory Activities of Broccoli Florets' by Korean researchers from the Department of Biology, Jeju National University stated that,
"In conclusion, the EF of broccoli florets exerted potent antioxidant and anti-inflammatory effects."
Saffron
This pricey, red, wiry herb that packs a sweet, floral punch has shown to be highly beneficial when it comes to macular degeneration prevention. A pinch of saffron goes a long way and it is very difficult to cultivate. Therefore, this herb is purchased in hair-thin strands which one can flavor an entire dish with as well as pack with its anti-inflammatory properties.
A study from Aston University, UK found that,
"Saffron supplementation appears to have promising potential as an effective and safe adjunct therapy in certain ocular diseases…The existing clinical evidence suggests that oral supplementation with saffron or crocin may have positive effects on various vision-related parameters in adults with AMD, POAG, and diabetic maculopathy."
It can be a learning curve cooking with saffron. Try this recipe of 'Saffron Fingerling Potato Salad with Mixed Greens and Tomatoes' courtesy of Food & Wine.
Ingredients:
3/4 pound fingerling potatoes, cut into 1/3-inch-thick coins
1/4 cup extra-virgin olive oil
1 garlic clove, thinly sliced
Pinch of saffron threads, crumbled
Salt and freshly ground pepper
2 tablespoons mayonnaise
2 tablespoons fresh lemon juice
1 pint heirloom cherry tomatoes, halved or quartered if large
1 small fennel bulb—tough outer layer discarded, bulb cored and finely diced
8 cups mixed baby greens, such as arugula and mesclun (8 ounces)
Directions:
In a medium skillet, combine the fingerling potatoes with 2 tablespoons of the olive oil, the garlic, saffron and a pinch each of salt and pepper. Add 2 cups of water to cover and simmer over moderately low heat until the potatoes are tender, about 12 minutes. Drain and let cool slightly. Discard the garlic.
In a large bowl, whisk the mayonnaise with the lemon juice and the remaining 2 tablespoons of olive oil; season with salt and pepper. Add the potatoes, tomatoes and diced fennel and toss. Add the mixed baby greens, season with salt and pepper and toss again. Serve right away.
Tigernut-Chufa de Valencia
There is a little known herbaceous, perennial root herb called Tigernut-Chufa de Valencia found mostly in Spain, Egypt, and Nigeria. This herb has been linked to anti-inflammatory properties which may directly assist in the fight against macular degeneration.
The National Library of Medicine, National Center for Biotechnology Information, posted a study published in the journal Foods which reported on Tigernut-Chufa de Valencia as being a protective supplement stating,
"We concluded that the daily intake of fresh chufa de Valencia mitigated the oxidative stress by means of its antioxidant effects, as well as protected the macula by increasing the MPOD in healthy subjects…These findings suggest that a regular chufa de Valencia intake may serve as a dietary prophylaxis adjunctive intervention for patients at risk of AMD and vision loss."
You can find Tigernut-Chufa de Valencia in good health food stores or from online distributors. One recipe of this herb is Tiger Nut Milk, a tasty, dairy-free, healthy drink that will benefit your eyes at the same time. Fight macular degeneration with this delicious treat.
Ingredients:
1 cup sliced tiger nuts + water for soaking
2 – 3 cups water
1 tsp pure vanilla extract
½ tsp cinnamon
optional: 1 tbsp maple syrup
Cover tiger nut slices with water in a glass jar and let sit for 1-2 hours to allow the tiger nuts to rehydrate. Then strain, discarding the water that they were soaked in.
Add the soaked tiger nuts as well as all remaining ingredients (including 2-3 cups of fresh water) to a power blender and blend until completely smooth.
Strain the milk through a nut milk bag [or similar like a cheese cloth] into a large glass bowl. Once most of the liquid is strained through, carefully squeeze the bag to make sure as much of the liquid as possible is released into the bowl.
Discard (compost or re-purpose) the pulp in the nut milk bag. Transfer the milk into a glass jar. Store in the fridge and consume within 3 days.
*Recipe courtesy of Unconventional Baker
On the List
This is a list of the other foods recommended to eat for maintaining an anti-inflammatory diet and helping prevent the progression of macular degeneration.
Kale
Olive oil
Carrots
Oranges
Salmon
Spinach
Swiss chard
Walnuts
Sweet potatoes
Strawberries
It seems that maintaining a primarily plant-based diet is a good way to go when it comes to reducing inflammation for prevention of macular degeneration and AMD. Add more of these and other plant-based foods to your diet on a regular basis and your body, especially your vision, will thank you in the long run.
Sources:
https://www.ncbi.nlm.nih.gov/pmc/articles/PMC7147972/
https://www.ncbi.nlm.nih.gov/pmc/articles/PMC7545698/#:~:text=Age%2Drelated%20macular%20degeneration%20(AMD,from%20injury%20for%20the%20eyes.
https://www.ncbi.nlm.nih.gov/pmc/articles/PMC8229954/
https://www.verywellhealth.com/anti-inflammatory-foods-2505929
https://www.mdpi.com/2072-6643/11/3/649/htm
https://www.ncbi.nlm.nih.gov/pmc/articles/PMC8229954/
https://www.foodandwine.com/recipes/saffron-fingerling-potato-salad-mixed-greens-and-tomatoes