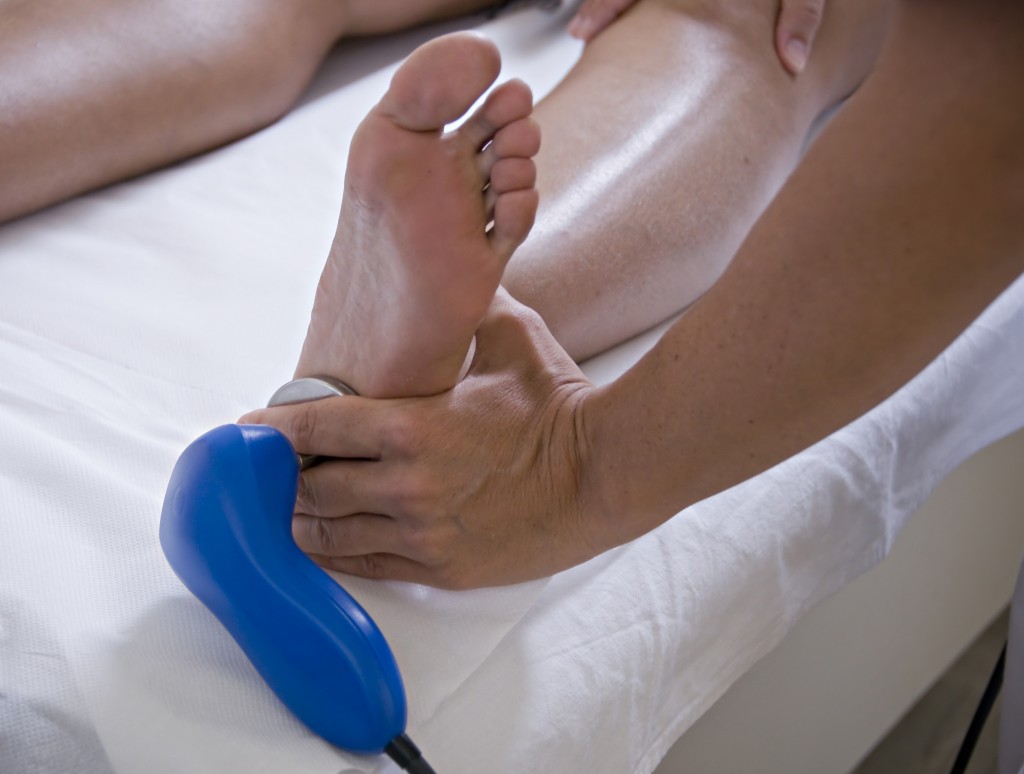 Your feet can really take a beating. They support your entire weight all day long and are often stuffed into shoes that could be causing pain. Learning how to take care of your feet is as important as diet and exercise.
These natural remedies for your aching feet could help you improve your overall balance and well being. Always see your podiatrist or doctor if you experience foot pain being sure to discuss the possible natural remedies mentioned here.
Reflexology
Reflexology is the age old practice of gently pressing points on the bottom of your feet to enhance or detract systemic energy. It sounds far fetched to some but Eastern medicine considers reflexology to be a valid, effective therapy for anything from constipation to reducing fevers.
However, when it comes to simple stimulation of the feet, performing reflexology on yourself or having it done by a professional could alleviate fatigue, pain and swelling. If doing it yourself you can search for a reflexology chart and follow the points.
Massage
Hand in hand (literally) with reflexology is a foot massage. Either massaging your feet yourself or using a professional massage therapist can be all you need to remove edema (swelling fluid) and increase circulation.
There are several ways to self massage your feet which should be done everyday to keep them healthy and happy. Apply cream or oil, cross your legs and begin kneading and stroking your cleaned feet. A few drops of clove oil can also help circulation and act as an antifungal.
Use your fist and thumb to press into the thick patches of skin taking your time on each spot. Then, grab your whole foot and gently squeeze and pull from the heel out and over the toes. To finish, rake your open fingers from your ankle, up into your leg.
Soak 'em
Sure, you may take a shower everyday but your feet get the least of it. Heck, you're still standing on them during your shower! Take some time to soak your feet.
Either fill your bath high enough to cover your ankles or boil some water in half of a large pot, let cool and soak. Add about one teaspoon of sea salt per each cup of water to reduce swelling, soften skin and kill possible fungus or infection.  Throw in a cinnamon stick as this herb has antifungal properties.
Also, add some drops of essential oil like peppermint, lavender or rosemary for even more soothing effects.
Scrub It
Exfoliating the skin on your feet can go a long way for relaxation and overall health. You can purchase a scrub or make your own by mixing coconut oil and sugar. Apply to a wet washcloth and gently scrub your entire foot, particularly the heel and ball.
Don't Suffer
Making sure you have proper fitting shoes can make all the difference when it comes to relieving foot pain. In fact, as you get older your feet may actually expand so purchasing shoes a half inch larger than what you've been buying your whole life may work wonders. Sometimes adding an extra pair of socks also helps cushion and protect the feet.
Get Some Balls
Using a tennis ball or knobby massage ball rolling under your feet can help alleviate achiness and low circulation. Simply place your socked foot arch onto a ball, press and roll. That's it!
Do it under your desk at work or in the morning and before bed.
These natural remedies for your aching feet could be all you need to feel better throughout your whole body. So many people forget how important it is to take care of their feet and how easy it can really be. Treat your feet to some TLC and see if your world becomes a little brighter.