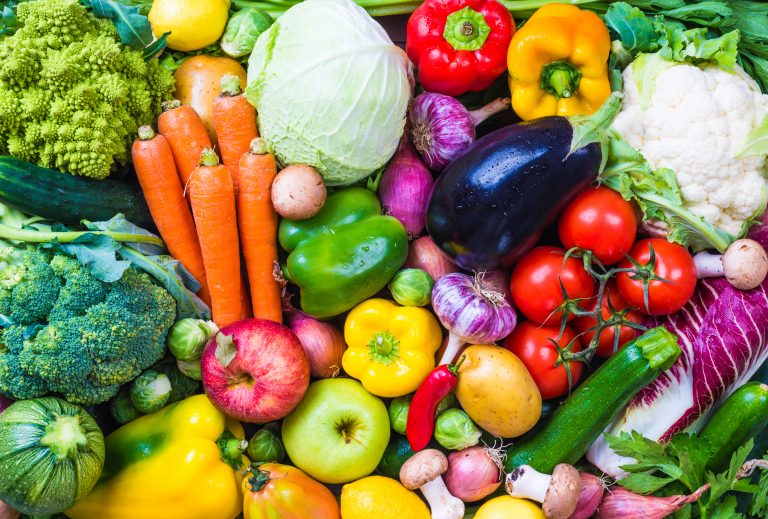 Eating healthy includes consuming a diet high in plant-based options chock full of fresh fruits and vegetables. However, knowing exactly how some of these fruits and vegetables may correlate with specific organs through visual similarities can enable you to use them as your own personal daily supplement or medicinal remedy.
These foods that mirror organs show the possible wonders of Nature's clues maybe meant for us to discover and utilize. It is an amazing comparison nonetheless and if anything it just may get you to eat more of the good stuff. However, next time you bite into a food such as carrots, yams, or tomatoes, take a moment to remember these similarities to parts of your body and how they might benefit you.
Avocado Baby
The avocado is shaped like a uterus and takes nine months to grow.
Although avocados are an excellent complex fat, this fruit offers a specific benefit for women. Research shows that natural sources of folic acid and folate, both abundant in avocados, reduce the risk of developing cervical dysplasia (abnormal changes in the cells on the surface of the cervix). One avocado per week has also been linked to reducing post birth weight more rapidly, encouraging hormone rebalancing, and may help prevent cervical cancer.
A joint study of the role of avocados on maternal health published in the journal Nutrients by researchers from the University of California at Davis, Albert Einstein College of Medicine, The Ohio State University, and McMaster University, concluded that,
"Avocados are a unique nutrient-rich plant-based food that contain many of the critical nutrients for fetal and infant health and development…avocados offer a range of beneficial nutrients that can make a substantial contribution to a nutrient-rich diet when offered as a staple food for the peri-conceptional period, as well as during pregnancy and lactation."
Visualize Carrots
Slice a carrot in half and you can easily see the similarity to the human eye.
Eating several servings of carrots per week may just enhance your vision. Carrots contain three essential nutrients that have been liked to preventing such eye diseases as age-related macular degeneration (AMD). These nutrients include:
Beta carotene – This is the pigment that makes carrots orange acting as a potent anti-oxidant and boosting the production of Vitamin A which is essential to healthy vision.
Lutein and zeaxanthin – According to University Health News (UHN), "Several studies have linked low levels of lutein and zeaxanthin to advanced age-related macular degeneration, a disease of the eyes that leads to deterioration of the retina, which causes vision loss. One study published in October 2015 found that people who ate the most lutein and zeaxanthin were 40% less likely to have advanced age-related macular degeneration"
I ♥️ Tomato
When looking inside a tomato, one might compare it to the chambers of the heart.
Tomatoes are high in lycopene which has been linked to reducing heart disease. In the study 'Lycopene and risk of cardiovascular diseases: A meta-analysis of observational studies' by Chinese researchers at Department of Neurology, The First Affiliated Hospital of Zhengzhou University which was published in Molecular Nutrition and Food Research (2017) it was concluded that,
"Higher lycopene exposure is inversely associated with a lower risk of CVD [cardiovascular diseases]."
Add tomatoes and avocados together in a salad with EVOO (extra virgin olive oil) and the absorption of lycopene rate has been shown to increase tenfold.
Bones and Celery
A stalk of celery has been compared to an x-ray of a human bone. Maybe this is because, as reported by Balancing Energy,
"Celery is a great source of silicon, which gives bones their strength. Fun fact: celery is 23% sodium and bones are 23% sodium. If you don't have enough sodium in your diet you body will pull it from your bones, weakening them; therefore, celery helps replenish the bones if this every happens."
Eat celery for bone strength and intestinal support as it has the capability to "drag" out toxins from the large intestines. Also, celery juice has become a popular beverage for overall health benefits.
You Can Stomach Ginger
The spicy, knotty herb ginger looks a little like a miniature human stomach.
Ginger has been used for centuries to quell stomach pain. From aiding digestion to easing nausea, indigestion, and motion sickness ginger contains a compound called gingerol which is the phytochemical responsible for these traits.
Researchers from Spain published the study 'The Effectiveness of Ginger in the Prevention of Nausea and Vomiting during Pregnancy and Chemotherapy' in Integrative Medicine Insights (2016) which concluded that,
"Ginger is an ancient herb used widely in history for its many natural medicinal properties and particularly as an antiemetic. The best available evidence demonstrates that ginger is an effective and inexpensive treatment for nausea and vomiting and is safe."
Be careful, ginger is potent and spicy so use it sparingly or mixed with other ingredients.
There are many fruits and vegetable that seem to visually mimic the human body. These few examples may make you think twice when consuming them, not only for taste but possibly personal health benefits as well.