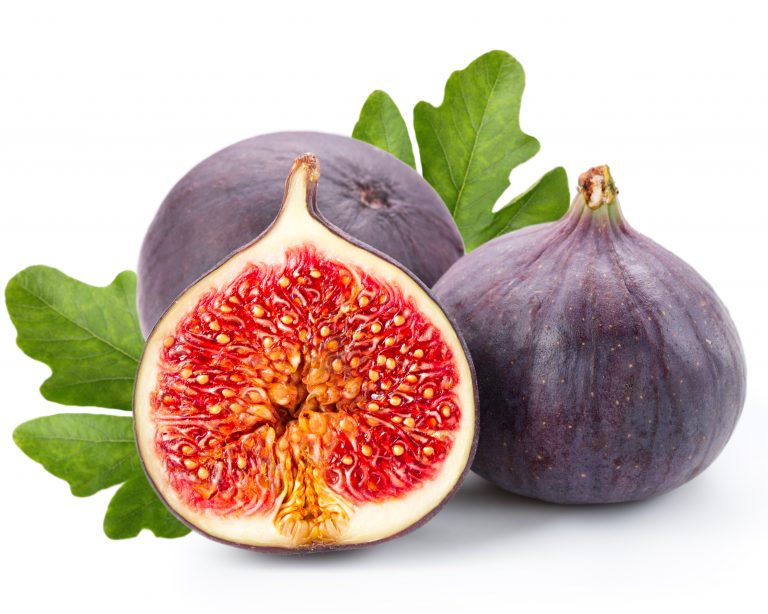 In the 1970s there was a popular affirmation that stated, "You are what you eat". Although back then such a statement was taken as a New Age, hippie, liberal agenda against the American diet but today scientific research validates this once assumed frivolous mantra.
When it comes to vision health, eating foods high in specific nutrients has shown to be significantly beneficial. This was especially demonstrated in the notable study, 'Age Related Eye Disease Study or AREDS for short. Foods high in antioxidants as well as retina strengthening compounds such as zeaxanthin (zee-uh-zan-thin) brought a whole new light to the darkness so many might have faced if they continued to ignore the "You are what you eat" proclamation.
One food that has gained traction in the visual health category is figs. Dried or raw, figs are a fruit jam packed with nutrients that has literally caught the eye of several research studies. According to this research and the various nutrients found in this tasty fruit, eating figs may help prevent macular degeneration.
Nutrient Dense
Figs are loaded with a list of nutrients that directly correlate to healthy vision which includes preventing macular degeneration. These nutrients have been shown highly effective according to the Age-Related Eye disease Study (AREDS).
Retinal strengthening compounds found in figs include:
Antioxidants
Carotenoids
Vitamin A, C and E
Other beneficial compounds found in figs that offer more systemic benefits include:
Fiber
Phosphorous
Magnesium
Calcium
Iron
Potassium
Recommended Daily Allowance
Figs are now being recommended to help prevent macular degeneration. These sweet, chewy pods of goodness have been underrated in the past, but as science continues to prove their worth and availability becomes more mainstream, people are beginning to realize the super potential that figs can offer.
According to Women's Era,
"Figs are an excellent source of antioxidants, carotenoids, vitamin A, C and E. All these nutrients help in improving vision. It has been found that the consumption of figs (3 to 4) daily is helpful in lowering the risk of macular degeneration."
NetMeds India Ki Pharmacy reported that,
"Fig is a valued fruit as it assists in preventing age related macular degeneration, a major reason behind vision loss in elderly people. Regular intake promotes healthy vision in all age groups."
WHFoods showed how consuming fruit has a significant preventative response and fig fruit just may be the most convenient and the most nutritional.
"Data reported in a study published in the Archives of Ophthalmology indicates that eating 3 or more servings of fruit per day may lower your risk of age-related macular degeneration (ARMD), the primary cause of vision loss in older adults, by 36%, compared to persons who consume less than 1.5 servings of fruit daily. In this study, which involved over 100,00 women and men, researchers evaluated the effect of study participants' consumption of fruits; vegetables; the antioxidant vitamins A, C, and E; and carotenoids on the development of early ARMD or neovascular ARMD, a more severe form of the illness associated with vision loss. Food intake information was collected periodically for up to 18 years for women and 12 years for men."
StyleCraze reported on '29 Amazing Benefits Of Figs For Skin, Hair And Health' stating that,
"Figs enhance your vision and prevent macular degeneration as they contain a high amount of vitamin A. Vitamin A is an antioxidant that improves eye health. It protects the eyes from free radicals and prevents retinal damage."
Vitamin A is a major player in the recommended supplementation to fight macular degeneration.
According to the National Institutes of Health (NIH),
"The Age-Related Eye Disease Study (AREDS), a large randomized clinical trial, found that participants at high risk of developing advanced AMD (i.e., those with intermediate AMD or those with advanced AMD in one eye) reduced their risk of developing advanced AMD by 25% by taking a daily supplement containing beta-carotene (15 mg), vitamin E (180 mg [400 IU] dl-alpha-tocopheryl acetate), vitamin C (500 mg), zinc (80 mg), and copper (2 mg) for 5 years compared to participants taking a placebo."
Add Figs to the Recipe
When it comes to snacking, cooking and baking figs are full of possibilities. They are excellent to snack on alone or add to a recipe. Below are some ideas on how to get more figs into your diet to strengthen sight and prevent macular degeneration.
Fig Banana Smoothie
Rinse and then quarter 6 to 7 fresh figs.
Peel and slice 1 medium sized banana.
½ cup coconut milk.
Sprinkle 1 pinch cinnamon, ginger, cardamom, or nutmeg powder
¼ teaspoon vanilla extract
Blend all ingredients together until smooth (add more coconut milk if you want thicker consistency)
Refrigerate and serve
Roasted Avocado, Kale, And Fig Salad
by Cook'n
Ingredients:
1 head curly leaf kale
1 to 2 large avocados, cored, peeled, and sliced
2-4 figs depending on the size, sliced
1/2 red onion, sliced
2 tablespoons olive oil
Juice from half a lime
Salt and pepper to taste
Pinch Chipotle powder
Instructions:
Preheat oven to 350 degrees Fahrenheit.
Remove stems of the kale and cut into bite sized pieces
In a large bowl, massage olive oil into kale, season with salt, pepper, and Chipotle powder
Place kale on baking sheets, roast for 15-20 minutes until kale starts to crisp
Prepare a bed of the roasted kale on a plate, sprinkle red onions, figs, avocado slices on top
Season to taste with salt, pepper, Chipotle powder.
Drizzle with a dash more of olive oil and squeeze the lime juice over.
Serves two.
There are a variety of options we have to help our body strengthen itself against so many disease risks, including macular degeneration. Figs are inexpensive, easy to eat and can be added to a multitude of recipes. Add in other plant-based foods such as dark green leafy vegetables, colorful berries, tomatoes and carrots to enhance your antioxidant and nutrition intake for optimal macular degeneration prevention.
Sources:
https://www.dvo.com/newsletter/weekly/2016/7-29-956/cooknart7.html
https://www.netmeds.com/health-library/post/fig-anjeer-nutrition-ayurvedic-therapeutic-benefits-and-uses-for-skin-and-hair-health
http://www.whfoods.com/genpage.php?tname=foodspice&dbid=24
https://www.stylecraze.com/articles/amazing-health-benefits-of-figs/
https://ods.od.nih.gov/factsheets/VitaminA-HealthProfessional/