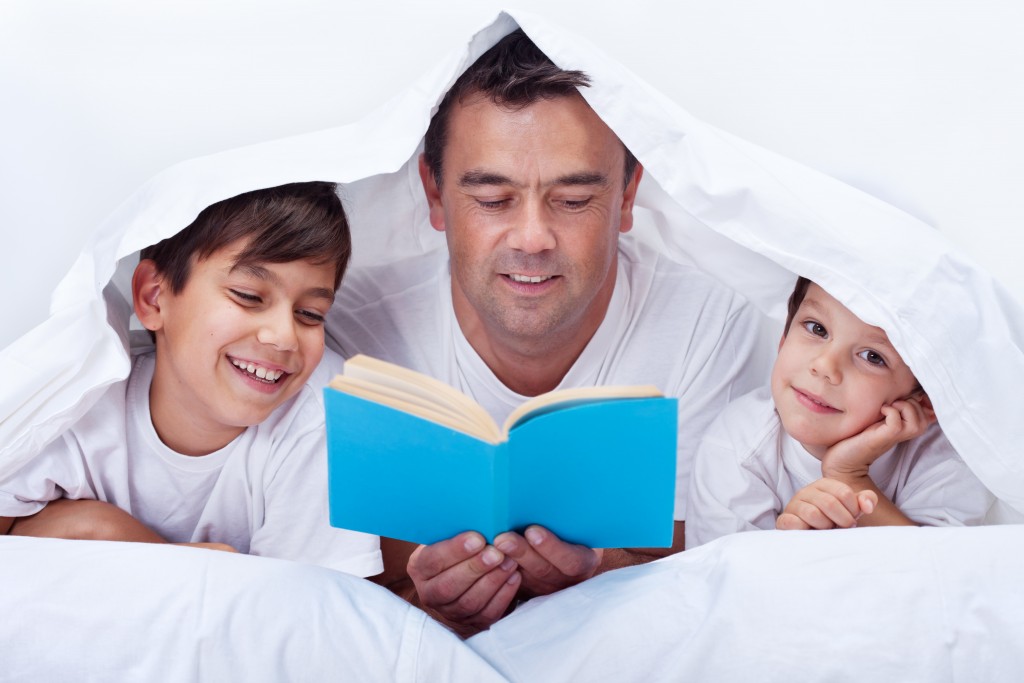 Maybe you can make a difference in a child's life, regardless of whether you have offspring, plan on having some, or even if you have no interest in being a parent at all. The digital Wild West is spawning a lightning fast, instant gratification society to the point that reading is being scaled down.
For instance, with so many slang texting terms, it's a wonder that upcoming generations are able to construct a single, literate sentence.
This is why more young children need adults to read books to them. Here's how you can do your part in improving the future of children and  6 reasons why reading to a them is imperative.
Science Weighs In
Published in the August 2015 issue of Pediatrics, a collaborated study conducted by researchers from the Division of Radiology, Cincinnati Children's Hospital Medical Center; New York's Bellevue Hospital and others concluded that,
"In preschool children listening to stories, greater home reading exposure is positively associated with activation of brain areas supporting mental imagery and narrative comprehension,"
This is not new news as it has been shown in many previous studies including results that prompted The American Academy of Pediatrics to recommend reading to children, stating that, ,
"When parents talk, read, and sing with their babies and toddlers, connections are formed in their young brains. These connections build language, literacy, and social–emotional skills at an important time in a young child's development."
Laying It Out
Thinking of the big picture, reading to a child is not only beneficial for a parental bond, but it also applies to an uncle, aunt, cousin, friend or even volunteer. This simple act that requires nothing more than being able to read (and maybe throw in some vocal animation), shows over and over what a gift it can be for both involved.
Improves Listening Skills
Cultivating the skill of listening is paramount, especially when challenged by such a rapidly moving society most children are thrust into nowadays. If you want to lower your stress level read with some fun in your voice, and the child will hang on to your every word.
The conclusion of a University of Georgia study titled, 'The impact of reading expressiveness on the listening comprehension of storybooks by prekindergarten children' reported,
"Highly expressive readings resulted in better comprehension of storybooks by prekindergarten children."
Begins Early Brain Development
Reading as early as in utero resulted in children often developing early brain development beyond those not read to.
In one study, researchers also from the Cincinnati Children׳s Hospital Medical Center (see above), cited results from narrative comprehension (being read to) between the ages of 5-7 and how it may be predictable on successfully scoring on college preparedness tests at age 18.
The study conclusion states,
"Our results suggest that neural circuits supporting higher ACT performance are predictable from a narrative-comprehension task at the age of 5-7 years."
Language Improvement
Having an opportunity to enhance a child's language just may be another small step toward a more articulate, diplomatic society.
A Florida State University study of language improvement as a result of comprehensive listening reported that,
"Listening comprehension and word reading completely mediated the relations of language and cognitive skills to reading comprehension."
Then There's…
Future Academic Success – The National Research Council reported of  "considerable evidence of a relationship between reading regularly to a child and their future academic achievement in every area of school."
Confidence – Building all around communication skills inevitably builds a child's confidence.
Less Screen Time – Getting a child's nose out of their device and into a book may be another benefit of reading to them.
The next time you feel like paying it forward, read to a kid. You just may be forging a whole new positive path they can harvest for life.