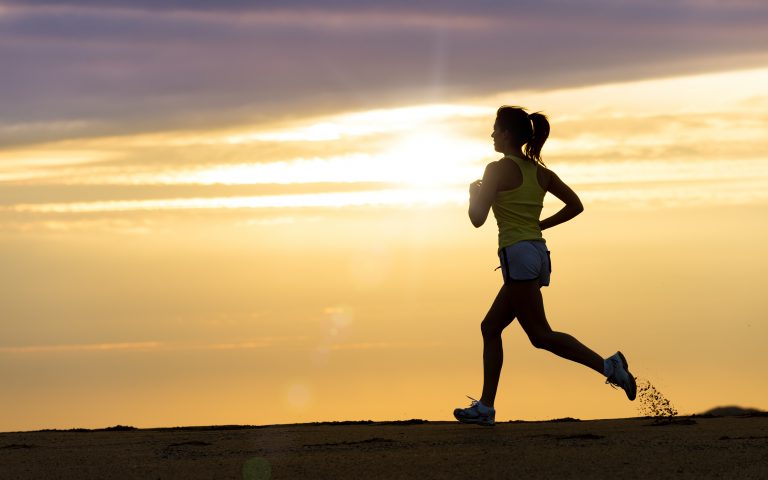 Breaking a sweat helps us eliminate toxins from our body while making us fit in the process. That's why exercising at least three times a week is essential for staying in shape and keeping a balanced weight.
However, working out can sometimes be tedious if you keep repeating the same routine, which is why you should try some of the most exciting exercises that will make every workout session a blast.
Frisbee
If you have a dog, throwing a Frisbee can be a great way to spend time playing with your pooch while also burning fat. Your body will be constantly moving with all the running, throwing and catching, and you can easily burn up to 100 calories after only 30 minutes of playing.
Bring along a few friends if you don't have a dog, and make it a group exercise session, that will keep all of you in training while you're having the best time together.
Batuka
An aerobic activity combined with martial art moves called Batuka originates from Brazil, and brings an entire new level of fun to exercising. With this amazing activity, not only will you increase your endurance but also emphasize positive thinking.
If you want to engage in a high-impact workout, that will burn your calories with its choreographed routines and allow you to dance to a globally inspired music, Batuka is the perfect activity for you.
Backward running
It might not sound as interesting as you think, but backward running is even more efficient than traditional running. Namely, 100 steps backwards is the same as 1000 steps forward, which means you can burn a significant number of calories with this workout.
Furthermore, you can do it even if you're injured, and you will also be heightening your senses, since you'll need to navigate your way much better while running backwards.
YOGAqua
One variant of YOGAqua that merges yoga with Stand-up Paddle-Boarding is another thrilling workout regimen that will make your fitness routine a lot more exciting. You'll be doing asanas on a moving surface and also engage music into your workout.
Another benefit, aside from burning fat is that it's done outdoors in calm waters, that will also help you relieve stress. While it may be challenging to balance at first, worry not, because even if you end up in the water a few times, doing several laps to get back up will be a good workout too.
Rollerblading
One of the most exciting outdoor activities is certainly rollerblading. This aerobic exercise tones your legs and glutes, while also working your upper body. It's a higher impact workout than cycling, but less burning than cycling.
When you're looking for the gold middle, rollerblading is perfect. You can do it outdoors, listen to your favourite music while doing it, so you won't even be aware that you'll actually be working out, because you'll enjoy every second of it.
Dance Dance Revolution
When the weather isn't so great for outdoor activities, video games can also be a perfect workout. The new fitness revolution comes exactly in the form of a video game that will offer you the best time and give you an opportunity to burn some calories.
Dance Dance Revolution is a video game that requires you to dance to a catchy beat while following the choreography in order to earn points, which is as fun as any dance class, but you can do it alone in the privacy of your home.
Capoeira      
Another thrilling exercise that comes from Brazil ‒ Capoeira ‒ combines martial arts, music, dance, and acrobatics to offer the ultimate workout. This unique workout will require a lot of kicks, complex and continuous moves, punches, high kicks and shaking, so be ready to have an amazing experience during a Capoeira workout.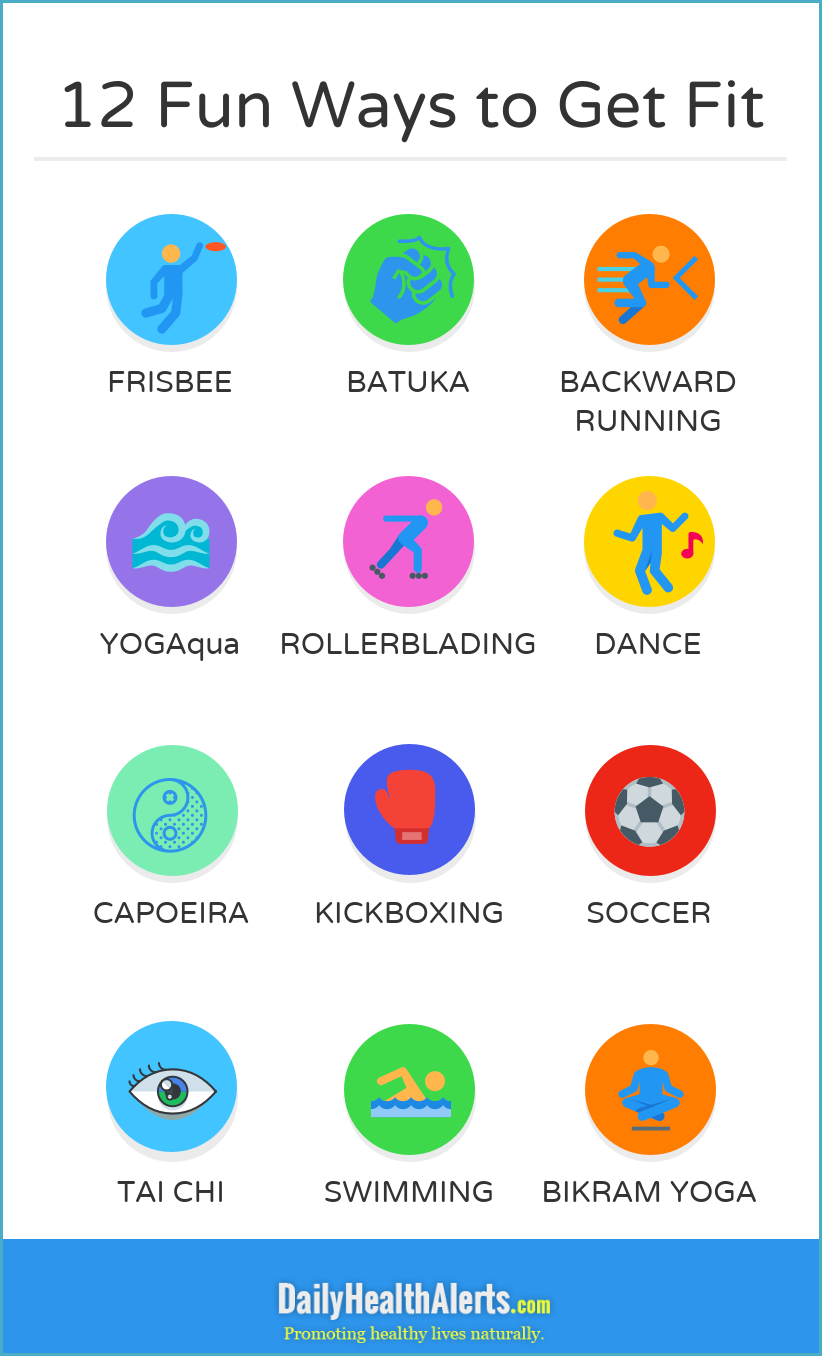 Cardio Kickboxing
If you like traditional kickboxing, you'll love cardio kickboxing. It combines traditional kickboxing moves with fast-paced movement. This high-intensity workout is perfect for toning your body and maintaining your cardiovascular health.
Soccer
Aside from burning a huge number of calories, soccer also strengthens muscles and keeps your heart healthy. If you've always been a team player, soccer is one of the best sports you could start playing. Therefore, invest in high-quality soccer gear such as comfortable sneakers, shorts, t-shirt, and start doing a recreational workout that will help you get back into shape in no time.
Tai Chi
When you need something less intense than boxing, Tai Chi is the right workout for you. The centuries-old Chinese practice uses fluid, controlled and slow movements and meditation to connect the mind and body. Not only will you be able to improve your strength, but also with this low-impact workout, your coordination will be much better, and it'll help you lower your blood pressure and stress levels.
Swimming
A little bit of splashing in the pool is always relaxing, so why not make it a great workout too. Get out of the monotonous gym, and work out every single muscle in your body by taking laps in the water. It'll also get your heart rate up, without much strain. Whether you opt for a swimming pool, a river or a sea, you'll get a great workout while also having a lot of fun.
Bikram Yoga
For those of you who want to break a lot more sweat than usual, bikram yoga is the perfect workout. It's a type of yoga that you practice in a rather humid room that's heated to 105 degrees F. It will cause your body to sweat a lot more than traditional yoga, offering you a deeper stretch that will save you from injuries.
What's more, it'll restore your muscles and provide you with a hot workout that will help you burn the calories much faster.
Working out isn't always exciting, but now you can make it the favorite part of your day. Pick some of the previously mentioned exercises and you'll never delay your workout again.
With Capoeira, Batuka, Bikram Yoga, soccer, backward running, swimming, cardio kickboxing, Dance Dance Revolution, Tai Chi, rollerblading, YOGAqua, and Frisbee your workout session will never be boring again and you'll enjoy every second of it while also getting fit really fast.