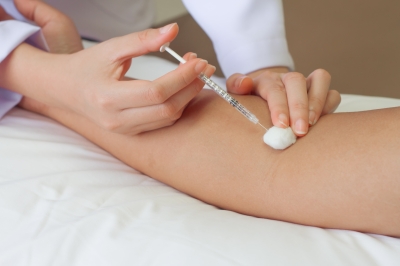 While two Americans are fighting to survive the deadliest recorded outbreak of  Ebola, drug makers are using tobacco to find the cure.
Nancy Writhbol was flown from Liberia to Atlanta's Emory University Hospital on Tuesday, just a few days after the first American Ebola patient, Dr. Kent Brantly, entered the isolation unit for treatment. Both Americans are missionaries on the Samaritan's Purse-SIM team who caught the disease after taking care of those infected in Monrovia.
While Writhbol is showing signs of improvement, according to the World Health Organization (WHO), the death toll has risen to 932.
There is no cure for the deadly disease that has an incubation period of eight to 21 days, but both Writebol and Brantly were administered an experimental drug manufactured in the United States while in Liberia before being evacuated to the U.S.
The drug, ZMapp has never been subjected to clinical trials, but has reportedly helped improve the patient's conditions.
Ebola causes a hemorrhagic fever that causes bleeding to occur outside the body. Those with Ebola may experience a headache, sore throat, fever, and muscle weakness while in the early stage. As the disease progresses, kidney and liver damage causes internal and external bleeding.
The American patients touching down to U.S. soil has raised fears that the disease could affect us in the States, as the death toll in Africa continues to rise. However, Ebola is not an airborne illness, meaning breathing in the same air as an infected person does not result in the spread of the disease.  Ebola is transmitted through bodily contact directly through the infected person via blood, saliva, or urine, or through contaminated medical equipment.
ZMapp, developed by Mapp Pharmaceuticals, was derived from tobacco plants produced at Kentucky Bioprocessing. Tobacco plants contain monoclonal antibodies, which attaches itself to viruses like Ebola and prevents the virus from infected new cells.
These "plantibodies" are created when a gene is inserted into a virus that is then used to infect the plant. A protein is created from the infected cells and the gene is then purified when the the tobacco leaves are harvested.
This treatment has only been tested in animals.
It is not known is this treatment is working or whether or not side effects will or have developed.
This plantibody has only been produced in small amounts, and the U.S. Food and Drug Administration (FDA) would have to approve the drug before it is mass-produced to help treat the thousands infected in Africa.
The FDA has only allowed the American patients to receive the drug in a rare case of "compassionate use."
"We'd love to see tobacco used for health," said Dr. Tom Frieden, director of the CDC. "We don't have proven treatments or vaccines against Ebola. … This Ebola outbreak is the biggest, worst, most complicated one that the world has ever seen."
The National Institutes of Health is set to begin testing an Ebola vaccine on humans in September after finding success with monkeys.
A man was hospitalized at Mount Sinai Hospital in New York City this week after experiencing a fever and gastrointestinal complications after a trip to West Africa. It has not yet been confirmed if the patient contracted the disease.
Dr. Jeremy Boal, the chief medical officer of Mount Sinai Health System, believes that "odds are this is not Ebola."
"Its much more likely that it's a much more common condition," he said.
While most Ebola deaths have been reported in Liberia, Nigerian and Saudi Arabian health officials said on Wednesday that they suspected some reported deaths of their citizen are linked to the disease. WHO has not confirmed the link between Ebola and the Nigerian nurse who died after treating a patient believed to have Ebola, and a man from Saudi Arabia who died after a trip to Sierra Leone.
A Spanish priest with the disease will be flown back to Madrid, becoming the first patient in Europe.
So far there has been approximately 1,700 reported Ebola cases in Liberia, Sierra Leone, and Guinea. 108 new cases, including those in Nigeria, have been reported between Saturday and Monday.