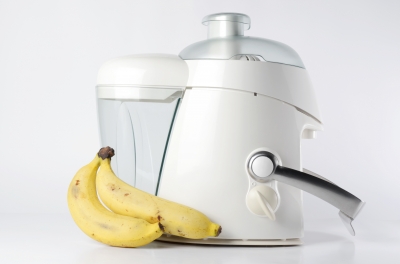 No matter what your diet and exercise goals, adding a protein powder or protein shake can be one of the most helpful forms of nutritional supplementation. Unless you are an 18-year-old male with a rock solid metabolism, some form of added protein is probably necessary to add lean muscle to a flabby or undersized frame. But the benefits of protein aren't just for hardcore weight trainers. Doctors and nutritionists often recommend increased protein intake to treat a range of metabolic disorders including high cholesterol, diabetes and metabolic syndrome.
The science behind protein supplementation is nothing new. Proteins contain the building blocks of your muscles, tissues and organs. Intense workouts strain muscle tissue. Increased protein intake can help your body repair these strains and build stronger muscles at a faster rate. During digestion, proteins break down into the body into a series of component amino acids. For this reason, not all proteins are created equal. Most polypeptide chains contain some but not all of the key amino acids. Many lack important compounds like the elusive lysine. When a nutritionist describes a food product as a "complete protein," he or she doesn't necessarily mean that the food product is high in protein. What they mean is that the polypeptide chains inside the food contain every essential amino acid. Quinoa is famously a plant-based complete protein. Health nuts and vegans often mistakenly assume this to mean that Quinoa is high in protein; at only 8 grams per serving, Quinoa can't really compete with animal sources like meat and dairy. At least not for volume.
Protein supplements, like any product originating with the commercial supplement industry, come in many shapes and sizes, often with attendant claims of dubious authenticity. The following list examines the three biggest brands of protein powder on the market and takes you inside their secret ingredients. While the ultimate decision should be dictated by your own individual nutritional goals and needs, bringing this knowledge to the deliberation should help you make the most informed decision.
Gold Standard 100% Whey
Calories per serving: 120
Protein: 24 grams
Ingredients: Whey Protein Isolate, Whey Protein Concentrate, Whey Peptides, Artificial Flavoring, Lecithin, Acesulfame Potassium, Aminogen, Lactase
COR-Performance Whey 
Calories per serving: 120
Protein: 25 grams
Ingredients: Whey Protein Isolate, Whey Protein Concentrate, Natural & Artificial Flavors, Cellulose Gum, Xanthan Gum, Protease, Acesulfame Potassium, Sucralose, Lactose
MusclePharm Combat Powder
Calories per Serving: 110
Protein: 23 grams
Ingredients: Cold-Filtered Whey Protein Isolate, Whey Protein Concentrate, Calcium Caseinate, Hydrolized Whey Protein, Egg Albumin, Instantized Free Form Leucine, Natural & Artificial Flavors & Colors, Silicon Dioxide, Sucralose, Maltodextrin, Acesulfame Potassium
The first thing you'll probably notice about these products is the proliferation of chemically-named ingredients. Unless you have your PhD in chemistry, it's unlikely you can pronounce let alone define half the compounds going into your protein powder.
The top three products in the market all deliver around 120 calories per serving, with MusclePharm's popular Combat Powder coming in just a bit lower at 110. Protein content ranges from 23 grams per serving for Combat Powder to 25 grams per serving for COR-performance.
All three products are derived from whey, so vegans need not apply. Optimum's Gold Standard 100% Whey is the simplest solution. The whey mix in Gold Standard contains only isolate, concentrate and peptides. Both COR-Performance and Combat Powder include additional compounds in their proprietary mix. COR-Performance cuts their whey with Cellulose and Xanthan Gum. Combat Powder includes Calcium Caseinate (a lean protein produced in skim and 1% milk) and Egg Albumin—an important point of note if you have an egg allergy or general aversion to consuming unfertilized chicken ova.
All three products incorporate a compound called Acesulfame Potassium, often cited as "Ace-K". Ace-K is a calorie-free sweetener that has been in use in supplements and food products for at least 15 years. It is 200 times sweeter than sugar, so only a small amount can have a big impact on the flavor of your powder. All the major brands use Ace-K as an alternative to more common calorie-free sweeteners like saccharin, aspartame and splenda.
---